by Little Too on October 31st, 2008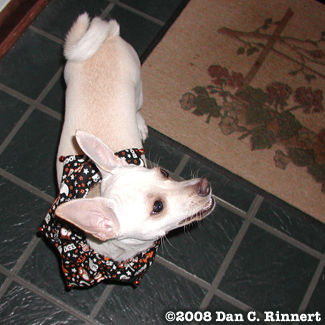 I'm all dress for Halloween. I've been wearing this all week though. All month I think. What's with the bells? I'm starting to chew them so they don't ring any more. That'll fix them! It glows in the dark too.
At least I'm not dressed like a pumpkin.
Popularity: 27% [?]