by Little Too on October 31st, 2009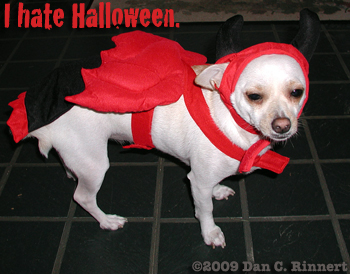 Last Halloween, they made me wear bells.
This is what I got stuck with this Halloween.
I think I liked the bells better.
I had to wear this yesterday at work. Then, they made me put it on again today so they could take photos.
Christmas had better be good. Lots of toys, I hope, to make up for this.
Or cheese.
Popularity: 100% [?]