by
Little Too
on December 25th, 2008
At first, I didn't really like Christmas.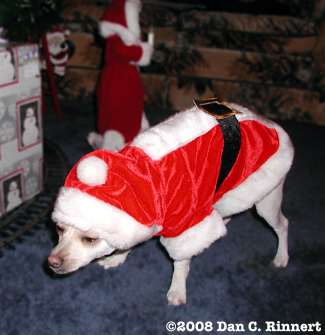 But then I found out about presents.
First I got a chew rope toy. Multi-color. I liked it.
Then I got this: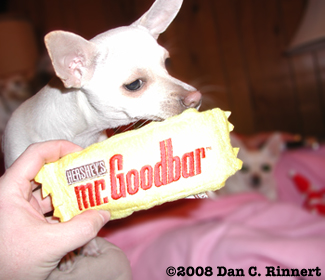 It has a squeaky. That means it squeaks! I like squeaky toys.
I started to chew it up too. But there's no chocolate inside.
Little One got some toys too. I stole one of them. Will probably take the other one later today.
Merry Christmas!
Popularity: 60% [?]